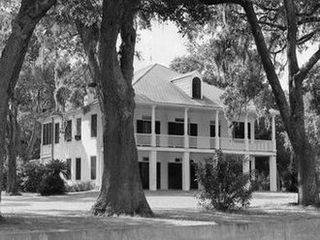 Elmwood Manor (no longer standing)
Hancock County has 16 listings on the National Register of Historic Places: seven prehistoric sites, one National Historic Landmark, three individual properties, and five Historic Districts that encompass a total of approximately 960 properties.
Five individually listed properties were lost in hurricane Katrina and were de-listed in 2008. They can still be found here on this website.
Historic Districts
Note: A vast majority of the surviving properties in the pre-Katrina historic districts are now included in the post-Katrina "Old Bay St. Louis" district that was created after a re-assessment by FEMA in 2008.
Click here to browse all houses in these districts
For archival purposes we've kept a copy of the pre-Katrina property listings.
Individually Listed Properties
Prehistoric Sites
National Historic Landmarks