Little Rotten Bayou Cemetery
Small, private cemetery on the grounds of the Diamondhead Methodist Church, that was there before they built the church. Most graves are unmarked.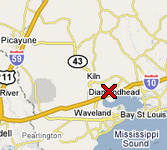 Directions:
From I-10 take exit 16 to Diamondhead. Go north, under the interstate, into Diamondhead, continue until you get to the Diamondhead Circle. Go 3/4 of the way around it to turn into Noma Drive. The driveway to the Methodist church is immediately to your left. The cemetery is in front of the church, surrounded by a white picket fence and marked by a tall white wooden cross.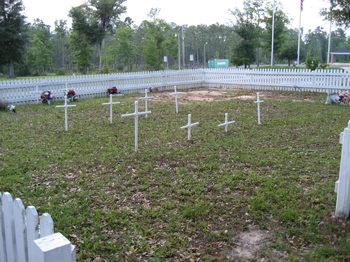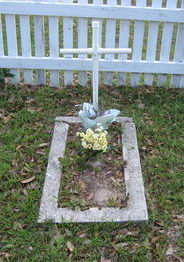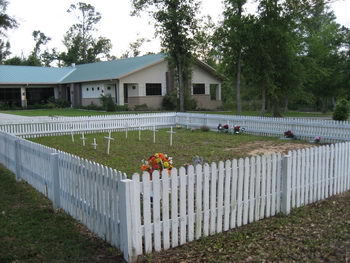 Graves (
6

):
| # | Last Name | First Name | Birth | Death | Comment |
| --- | --- | --- | --- | --- | --- |
| | (Unmarked) | baby | | | |
| | Cuevas | Earl "Mickey" Jr. | 07/17/1939 | 05/02/2004 | |
| | Cuevas | Martha V. | 09/02/1911 | 04/24/2001 | |
| | Mikovilje | Etha | 06/20/1920 | 05/29/2005 | |
| | Mikovilje | Necola | 12/30/1874 | 08/02/1952 | |
| | Mikovilje | Pearl Mary | 09/07/1907 | 11/04/2002 | |