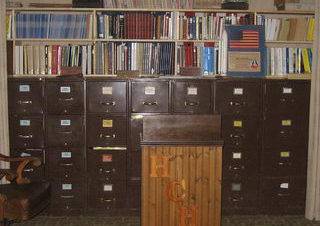 The back wall of Lobrano House has eight 4-drawer file cabinets that contain thousands of documents that the Hancock County Historical Society has gathered since its inception in 1975.
We are in the process of digitizing these records and several can be viewed online.
Documents about specific individuals and/or families.
Documents about buildings, businesses, historic events, etc.