Hancock County Cemeteries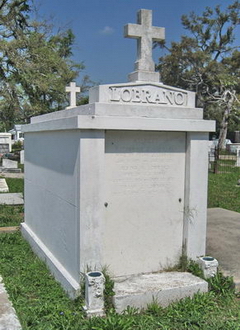 Kate Lobrano's grave in Cedar Rest
The Hancock County Historical Society has attempted to catalog every possible cemetery in the county and to create an inventory of all people buried in them.
Some of these cemeteries are located just outside county limits. We listed them because they were in Hancock County before it was split, and they contain graves that date back to that time.
This database is always a work in progress, records will be added as they become available.
Click the following link to browse the entire database by last name:
Hancock County Cemetery Index

(18043 records)
Cemetery List
Below is a list of all the cemeteries and graveyards in Hancock County, as known to us. Click on an individual cemetery name to go to that cemetery's page. You will find directions, pictures for some, and - if indexed - an inventory of people buried there. Most cemeteries are initially ordered by grave layout so you might find out who's buried in close proximity, but the lists can be ordered by name or date also.
To view these cemeteries on an interactive map, click here.